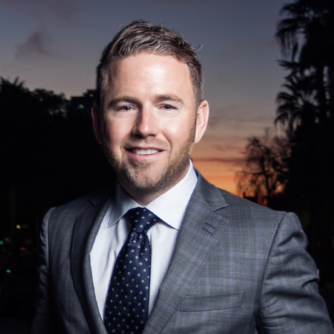 Jason Bryant
Bryant Government Affairs
Bryant Government Affairs brings a wealth of experience in California legislative, political and public affairs gained from work both inside the Legislature and the third house. As the company's principal, Jason Bryant has worked in California's government affairs arena for over 13 years as a senior lobbyist and as a political affairs director for two major trade associations. He also served as a senior staff member in the Legislature and inside a state agency – providing valuable insights on how to accomplish an organization's legislative and regulatory priorities.
Bryant Government Affairs provides timely intelligence for its clients on emerging opportunities and threats, allowing them to proactively take action. With the ability to identify each organization's unique needs and optimal strategy, Bryant is a highly effective advocate that can rely on experience for nearly any problem or goal.
Through sound strategy and trusted relationships with key legislative leadership and administration staff members, Jason has successfully achieved numerous legislative and regulatory victories in both health care and land use during his career. He has built lasting coalitions while engaging with key stakeholders to advance an issue through difficult challenges. Bryant Government Affairs executes an annual Public Policy Health Forum whereby industry experts and legislative leaders learn about cutting-edge health care issues. To date, the program has exposed thirteen legislators and three senior staff to trending health care issues and the 2015 program will continue to educate emerging legislative leadership on these issues.
Bryant Government Affairs not only offers its clients an opportunity to effectively navigate the legislative process, it also provides strategic political advice and creates long-term plans to maximize its client's political influence. Bryant is among the most seasoned professionals in California's political arena, having overseen millions of dollars in spending on numerous winning programs to support or oppose candidates and ballot measures. His expertise allows his clients to design programs that wisely manage their contributions and recruit allies that will strengthen their political presence in California.
Bryant is a graduate of California State University, Sacramento with a degree in government. While studying, he served in the Leadership and Public Service Program at the Leon Panetta Institute, and following graduation he was accepted into the prestigious Jesse M. Unruh Assembly Fellowship Program.