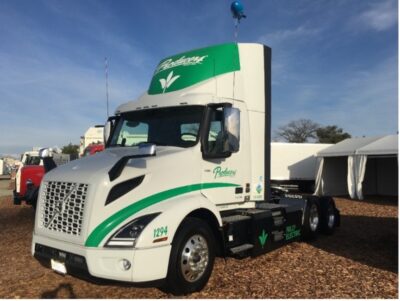 By Paul Sousa, Director of Regulatory and Environmental Affairs
The California Air Resources Board (CARB) recently adopted its Advanced Clean Fleets (ACF) regulation to accelerate the move to zero-emissions trucks. This follows the adoption of the related Advanced Clean Trucks regulation in March of 2021, which required truck manufacturers to sell a growing percentage of zero-emissions trucks in California.
The ACF rule requires certain fleets to purchase zero-emissions trucks based on milestones or vehicle life options. It also mandates that manufacturers may sell only zero-emission medium- and heavy-duty vehicles starting in 2036. Below is an excerpt from an ARB factsheet on which fleets would be affected by the proposed ACF rule before its final adoption:
"The proposed regulation would apply to fleets performing drayage operations, those owned by State, local, and federal government agencies, and high-priority fleets. High-priority fleets are entities that own, operate, or direct at least one vehicle in California and that have either $50 million or more in gross annual revenues or that own, operate, or have common ownership or control of a total of 50 or more vehicles (excluding light-duty package delivery vehicles). The proposed regulation would affect medium- and heavy-duty on-road vehicles with a gross vehicle weight rating greater than 8,500 pounds, off-road yard tractors, and light-duty mail and package delivery vehicles."
For existing trucks, the rule requires the retirement of trucks that have reached their full use, which is defined as the earlier of 18 years or 800,000 miles. In addition to the trucks themselves, this rule will require a huge investment in charging and electrical infrastructure. Dairy farms are not likely to be directly affected by the rule in the short term, but the fleets that support our farms will. Companies that haul milk and feed will have to find a way to comply with ACF while cost-effectively moving products on and off our farms. The significant impacts of this rule remain to be seen.